Our Office
We know that choosing a pediatrician for your child is one of the most important decisions you make as a parent. We assure you that at Van Dorn Pediatrics your child will receive the most comprehensive care in a friendly, compassionate atmosphere. Our physicians, medical assistants, and staff are committed to providing state of the art medical care, and our small office setting fosters a comfortable environment, providing the best continuity of care. We look forward to meeting you and caring for your child's health.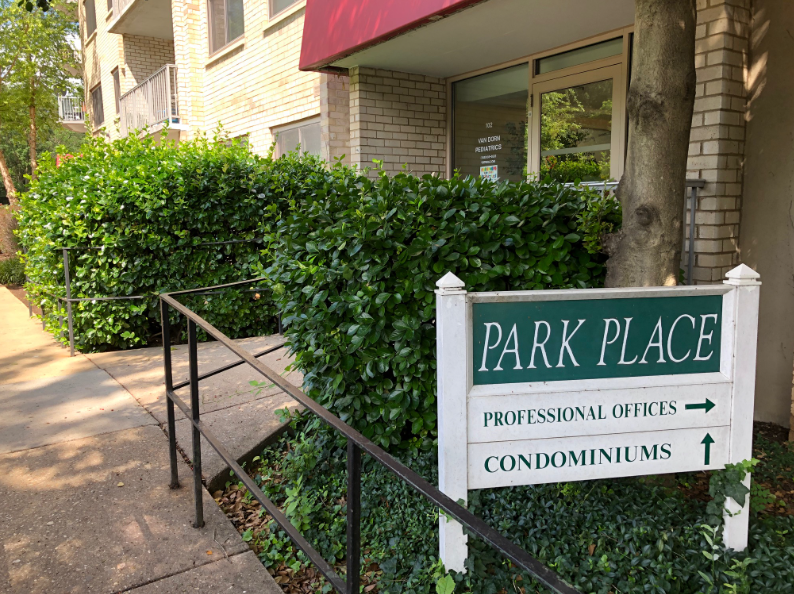 About our Practice
Van Dorn Pediatrics was founded by Dr. Moheb Andrawis in 2004 as an independent pediatric practice. Conveniently located at the intersection of I-395 and King Street, our practice is easily accessible for people coming from various jurisdictions. Our office is located on the first floor of Park Place Towers, with an entrance on the side facing North Van Dorn St, equipped with a ramp for stroller access.
Van Dorn Pediatrics offers medical care for infants, children, and adolescents up to the age of 21. We believe that prevention is our best weapon to fight disease and to care for your children. Our physicians, medical assistants, and staff will work with you to ensure that all measures are taken to avoid illness. We are happy to speak with you regarding any concerns you may have about your children.
We know that a visit to the doctor's office can sometimes be intimidating for children. At Van Dorn Pediatrics we are confident that both you and your children will feel at home with our friendly physicians and staff. Feel free to call our office with any questions. We look forward to providing the utmost healthcare for your children.
Research
Dr. Andrawis is proud to be a member of Pediatric Research in Office Settings (PROS). This organization was established by the American Academy of Pediatrics in order to enhance children's health through office research.
Awards
In 2014, Van Dorn Pediatrics was presented with the VIIS Outstanding User Award, meaning that we keep track of our patients' vaccines and ensure that they are updated on time.
In two consecutive years, 2011 and 2012, our practice was placed on the PROS Honor Roll for conducting pediatric research in an office setting.
In 2011, Van Dorn Pediatrics was given the Gold Star Award for Outstanding VVFC (Virginia Vaccines for Children) Compliance, and in 2009 VVFC honored us for our Exceptional Immunization Rates.